Who Will be Crowned the Next Child Genius?
06 November, 2013
Wall to Wall productions are looking for the newest stars of the channel 4 series
Wall to Wall make the Channel 4 series, Child Genius.
The series explores what it's like to be a gifted child in Britain today - It's part documentary and part competition. The documentary examines various approaches to education and parenting while the competition element is run by MENSA and gives the children an opportunity to showcase their unique abilities. Last year, 11 year old winner, Shrinidi, described it as 'the best experience of my life'.
'Many gifted children receive extra tuition'
Currently, Wall to Wall are reaching out for families to take part in the next series. They're looking for bright 5 – 12 year olds who would enjoy meeting kindred spirits and exploring their own talents. Many of the gifted children the series encounters receives extra tuition, some of whom even attend University courses.
For more information, please visit www.childgenius2014.co.uk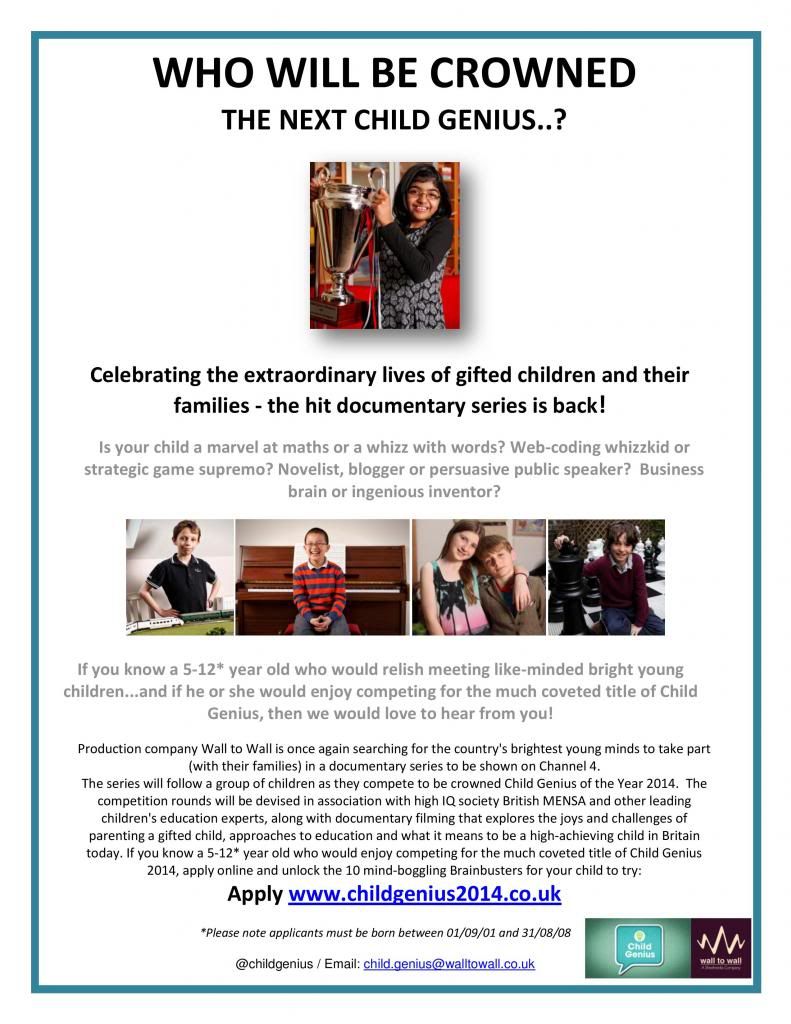 Image credit: Davide Cassanello -https://www.flickr.com/photos/dcassaa/434996095
Child Genius
Wall to Wall
Channel 4